Hello!
It is once again, that time where I give a shout out to an amazing creator that I've recently been obsessed with. That is Toonimated Draws! Not their real name of course, but it is an indicator that he/she not only draws, but also creates animations.
I will post all of the social media links down below so you can check out his/her blog, store, etc. Because I mostly want to talk about the webcomic Room of Swords.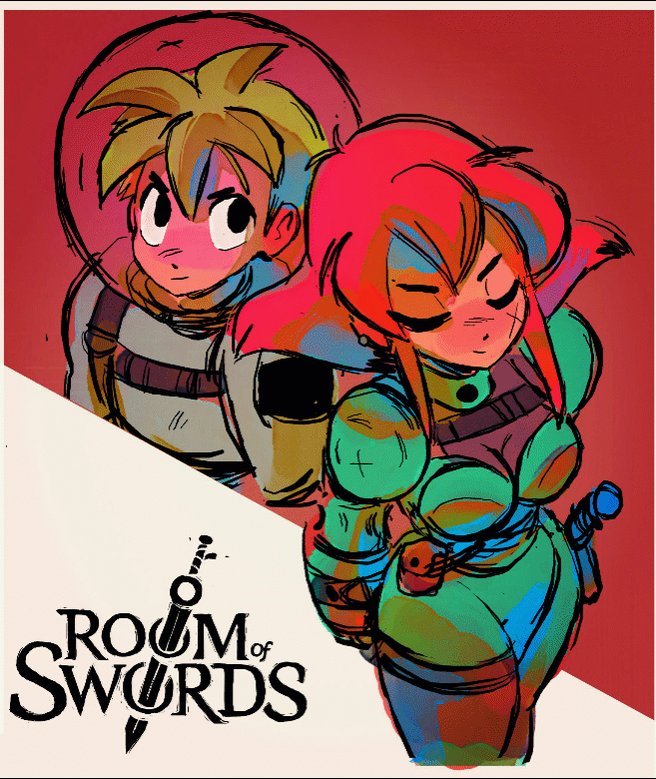 If you enjoy sci-fi adventure stories then I highly recommend you check this out. The description of the webcomic is this, "Strangers plucked from time must find an escape from a mysterious extra-dimensional world. Along the way, they uncover secrets about their environment, how they arrived, and who they are."
Intrigued? I know I am.
Not only is it an interesting story so far, (chapters are still being released) but the characters themselves are fun to read. Gyrus is a cowardly, yet intelligent astronaut, and Tori is a prideful knight from another land. A weird duo thrown together on an alien planet that have to 'restore the Room of Swords to open the gate to freedom.' It reads like a video game with quests, monsters, and puzzles to figure out, which brings out the nerd in me.
Oh, and did I mention this comic is animated? That's right. Animated. There are panels with animated movements to give the story real depth. The swing of a sword, or the confused blinking of eyes adds a whole other layer to this comic that traditional media wouldn't be able to capture.
But seriously, just take a look at the first page, of the first chapter. I guarantee you will be hooked enough to keep on reading. And before you know it, you will have finished the whole chapter.
Links below:
http://www.webtoons.com/en/fantasy/room-of-swords/list?title_no=1261
https://www.instagram.com/toonimated_draws/#_=_